2811-B Old Lee Highway, Fairfax, VA 22031 USA
Parts & Service: 800-527-3140
Canada / DC Metro: 703-573-3140 • Fax: 703-573-3195
Monday-Friday 10-6 Parts & Service • Saturday 10-2 Parts
Celebrating Motorhead's 37th year of providing the best possible parts and service!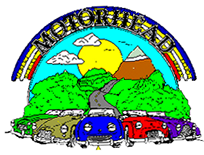 Motorhead British Car Repair, Restoration, and Parts
Motorhead sells new, used, and rebuilt parts for British Cars and is a British Motor Heritage approved supplier. You can buy nearly all of your British car parts for nearly all of your British cars from us! If it's available, it's at Motorhead.
We repair and restore British cars and provide free advice and symptom diagnosis. Because our Motorhead shop installs and tests the parts we sell, we know what works, and what doesn't work.
Call us 800-527-3140 (703-573-3140 Canada/DC Metro) with your parts list. You can use any supplier's part numbers or just describe the parts you need or the car's symptom. Ask lots of questions and diagnose before you buy.
Motorhead Rebuilt Parts
We rebuild carburetters, engines, gearboxes, differentials, overdrives, suspensions, steering racks, driveshafts, rear axles, cylinder heads, wiper motors and nearly any other part of your British car. For rebuilt parts, please call us first at 800-527-3140 (703-573-3140 Canada/DC Metro).
Motorhead Used Parts
In our 37 years we've taken apart over 200 rusty, road-worthless British cars (mostly MGB, Sprite/ Midget, Spitfire). Call us today at 800-527-3140 (703-573-3140 Canada/DC Metro) for that hard-to-find used part!
Motorhead Service
We've been repairing and restoring British cars in our full service shop for 37 years. Our workmanship is unconditionally guaranteed for 1 year. Why trust anyone else with your classic?
Why Motorhead?
1. Motorhead has a full service shop.
2. We install what we sell, so we know what works.
3. Most of our rebuilt parts are built by us with care and attention to detail. You may return any unused part at any time for any reason.
4. We will match prices for like-quality parts and so our prices are the lowest.
5. Unlimited tech help comes with all of our parts.
6. Everything we sell or repair is warrantied for 1 year.